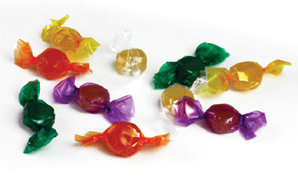 Get a sample pack with 5 different flavors of Black Seed Herbal Lozenges FREE with any $50 minimum order or more, placed now through midnight, Saturday April 13.Black seed oil has been cherished since the time of the Egyptian Pharaohs for its almost magical healing properties. Now it's available with honey, ginseng, and other natural healing ingredients. Experience the taste. Your body will love you for it. You get to try all five flavors
Honey Ginger Ginseng
Honey Echinacea Berry
Honey Tangerine
Honey & Hyssop
Honey Herbal Mint
Herbal Lozenges : Assorted Sampler Get Get Yours FREE Click Here!
Don't Miss Out! Offer is good for one week only! Expires Saturday April 13 at 11:59 pmUse Coupon Code FreeM-P228

Code is good online OR when you phone in an order How to get your free sample pack of Black Seed Herbal Lozenges:
Just add (1) item M-P228 to the order with a $50 minimum, then enter the coupon code 'FreeM-P228' in the box labeled coupon code during checkout. The price will change to $0.00 when you check out.