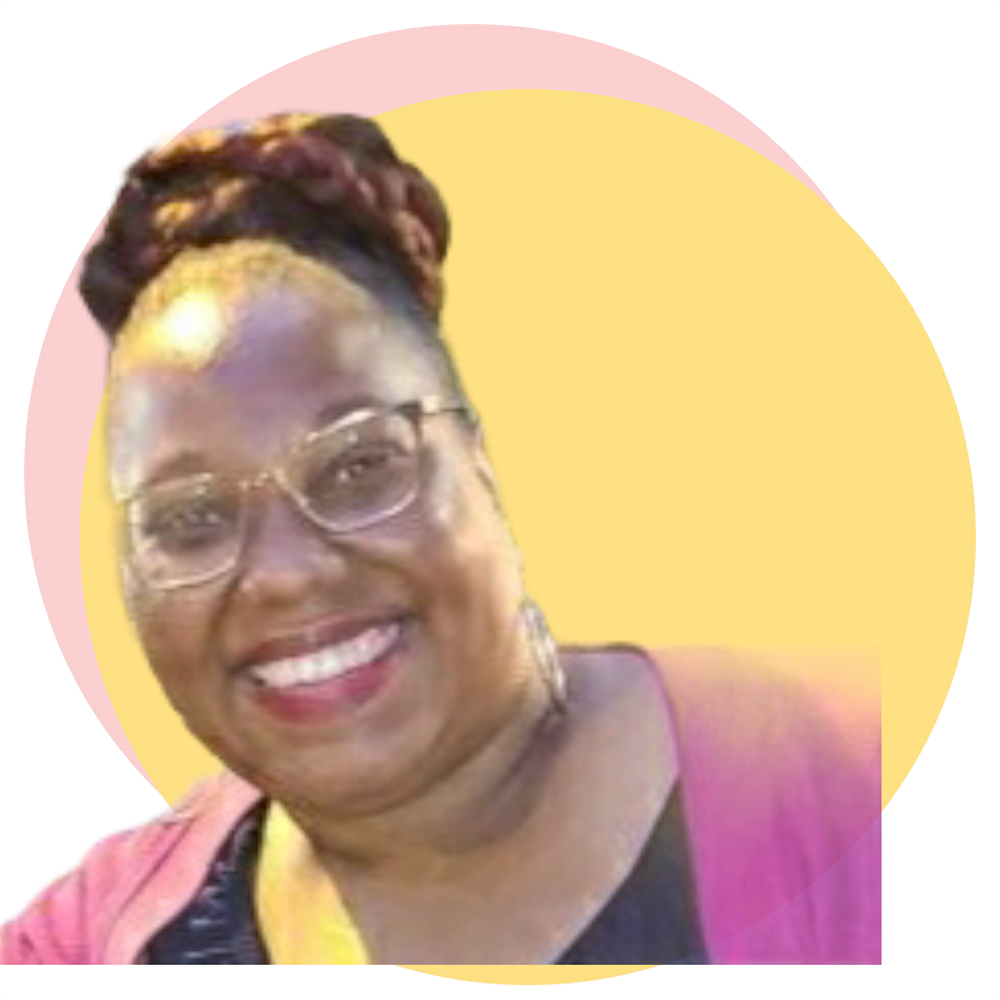 ~ Andrea in Charlotte Courthouse, VA
The Gift Of Resilience
How being a small business owner through Africa Imports has positively impacted and blessed my family.
I became a small business owner through Africa Imports in March 2021. Read more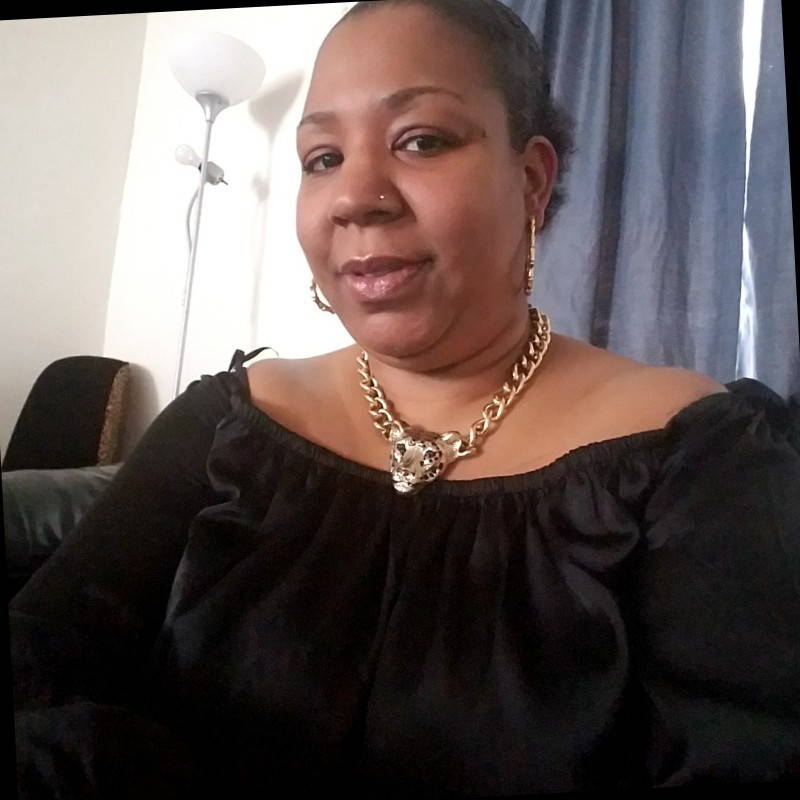 Stay Motivated and Never Give up As an Entrepreneur
Ever since I was a little girl, I knew I wanted to become a successful business owner. As a young child growing up in Connecticut, I would come up with many ways to make money.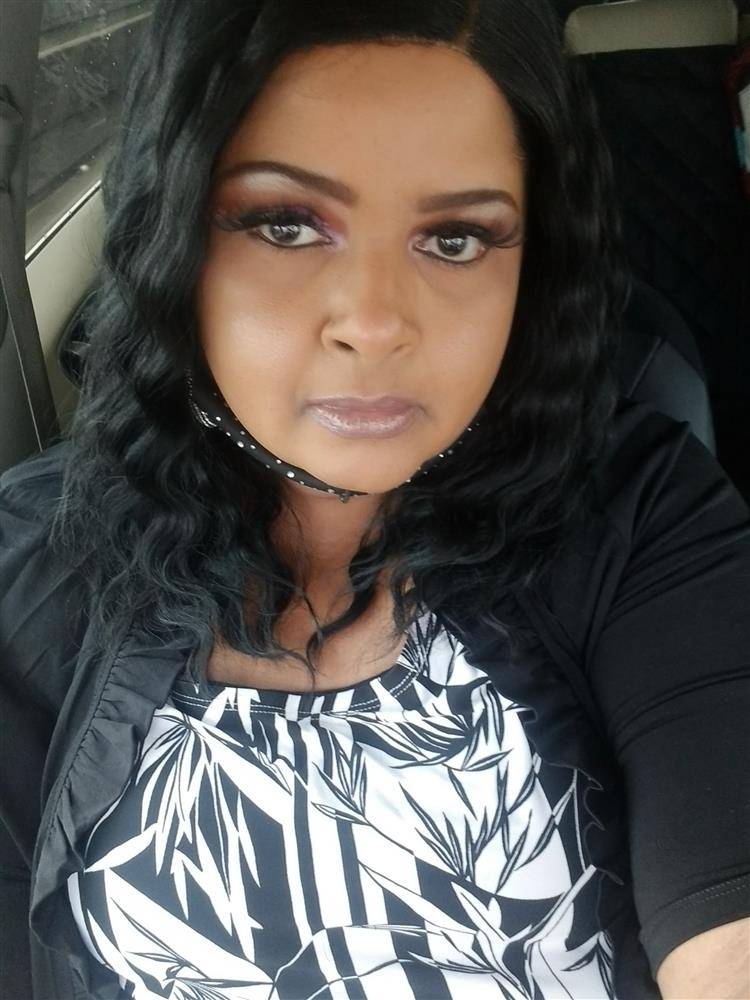 ~Denise in New Orleans, LA
Why did you start your business?

I've always had a passion for natural products and healing.
What do you love about what you do?
I love being able assist others along their self improvement and self love journey.
How do you get most of your sales or find customers?
Mostly through family, friends and word of mouth.
~Eleanor in Forrest City, AR
Why did you start your business?

It was an outreach ministry to assist those that suffer with various social disparities such as mental health and addiction
What do you love about what you do?
Meeting others and assisting their self care needs.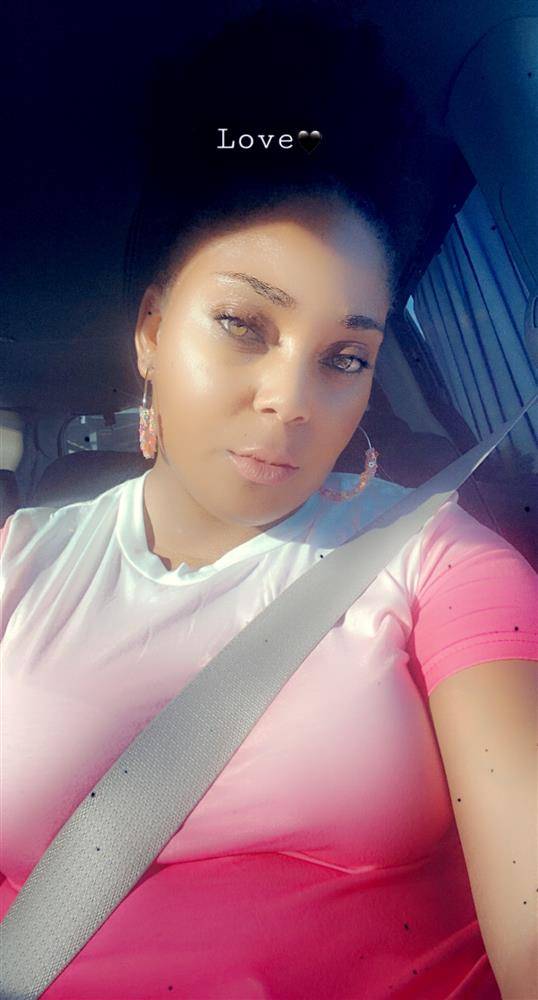 ~Ariayanna in Colorado Springs, CO
What do you love about what you do?
Making people feel beautiful
How do you get most of your sales or find customers?
Networking
What advice would you give to someone else wanting to start a business like yours?
Stay strong and encourage them to believe God's got everything in control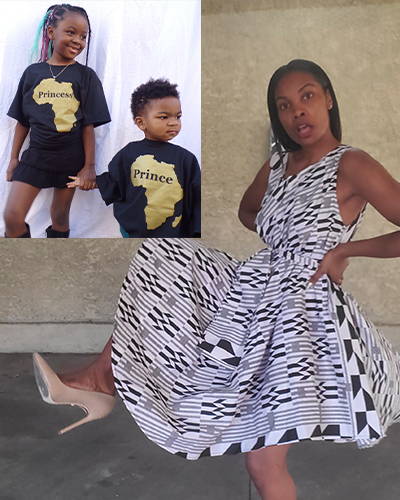 Why did you start your business?
Another source of income
What do you love about what you do?
I love being able to sell authentic items to my community. Not to mention using my own products to promote my favorite items.
How do you get most of your sales or find customers?
Through promoting from my mouth and driving social media guests to my website to make a purchase.
Why did you start your business?
Extra income
What do you love about what you do?
Meeting people
How do you get most of your sales or find customers?
Mostly online. Soon it will be pop up sales
What advice would you give to someone else wanting to start a business like yours?
Try different items, find out what sells the best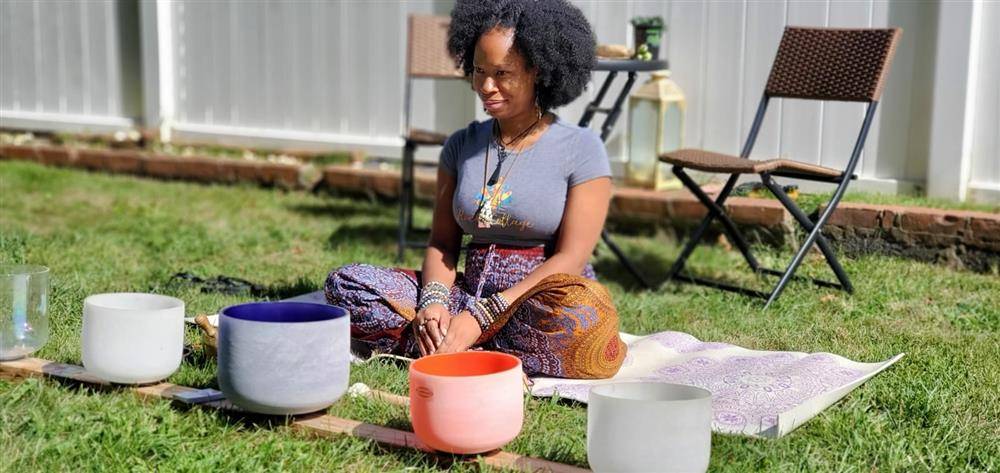 ~Gertha in West Babylon NY
Why did you start your business?
I love fragrances!!!!
What do you love about what you do?
I love the compliments that I get when I wear a custom mix, also when I give someone something unique the smile that they have on their face.
How do you get most of your sales or find customers?
Through my job, and a few stores I work with on consignment. I don't really have a street presence or a store front.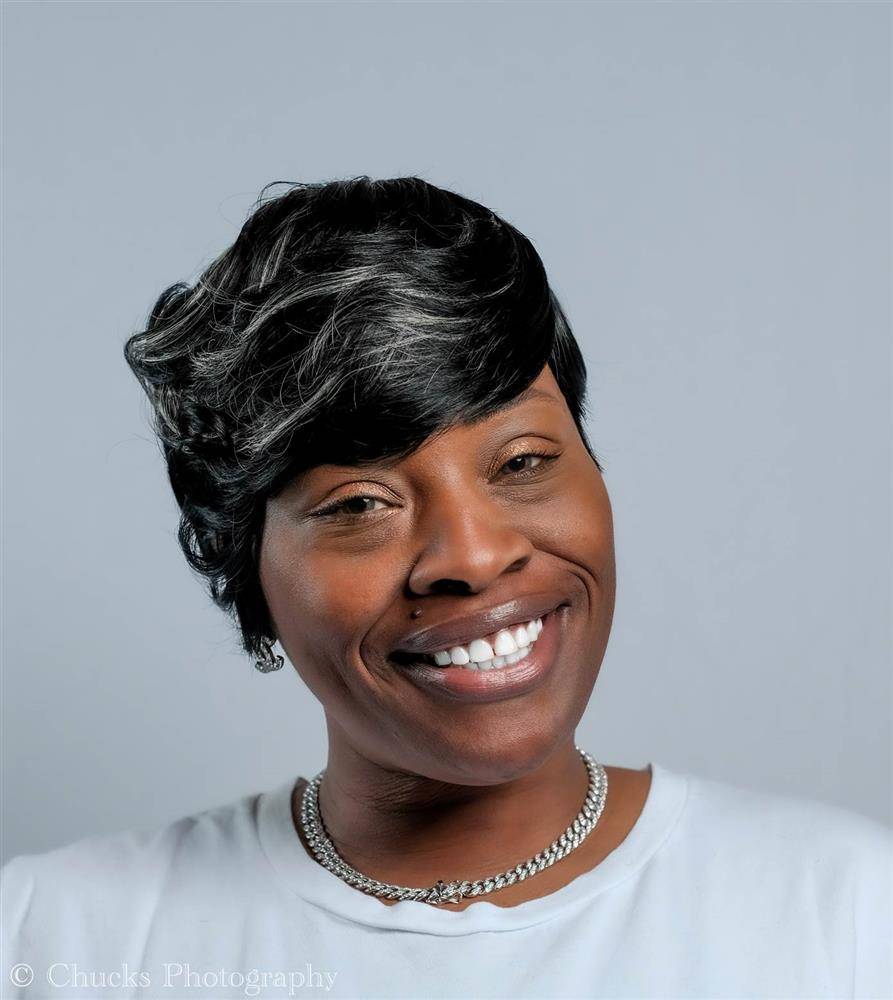 ~Jeneva in Winterville, NC
Why did you start your business?
The reason I started my business is because my son was diagnosed with OHI Adhd with a BIP and I kept missing work from the hospital so instead of firing me they said take time off to deal with him so he was home school and I needed to make money to support my 3 boys single mother at that.
What do you love about what you do?
I love Meeting people, even though I don't like people they flock to me all the time where ever I go and I do love meeting new people all over so I travel a lot to vendor in other states.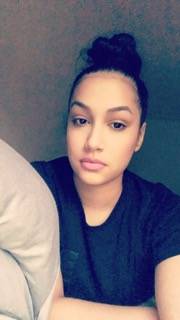 Everything was amazing! the products and the packaging were superb. Highly impressed with the quality of the products. The products arrived safe because of the amazing packaging and the timing was outstanding as well. Thank you so much.
~ Judith from West Babylon, NY
Here is a video of the earrings we love from your company! Your handmade piece is truly something special.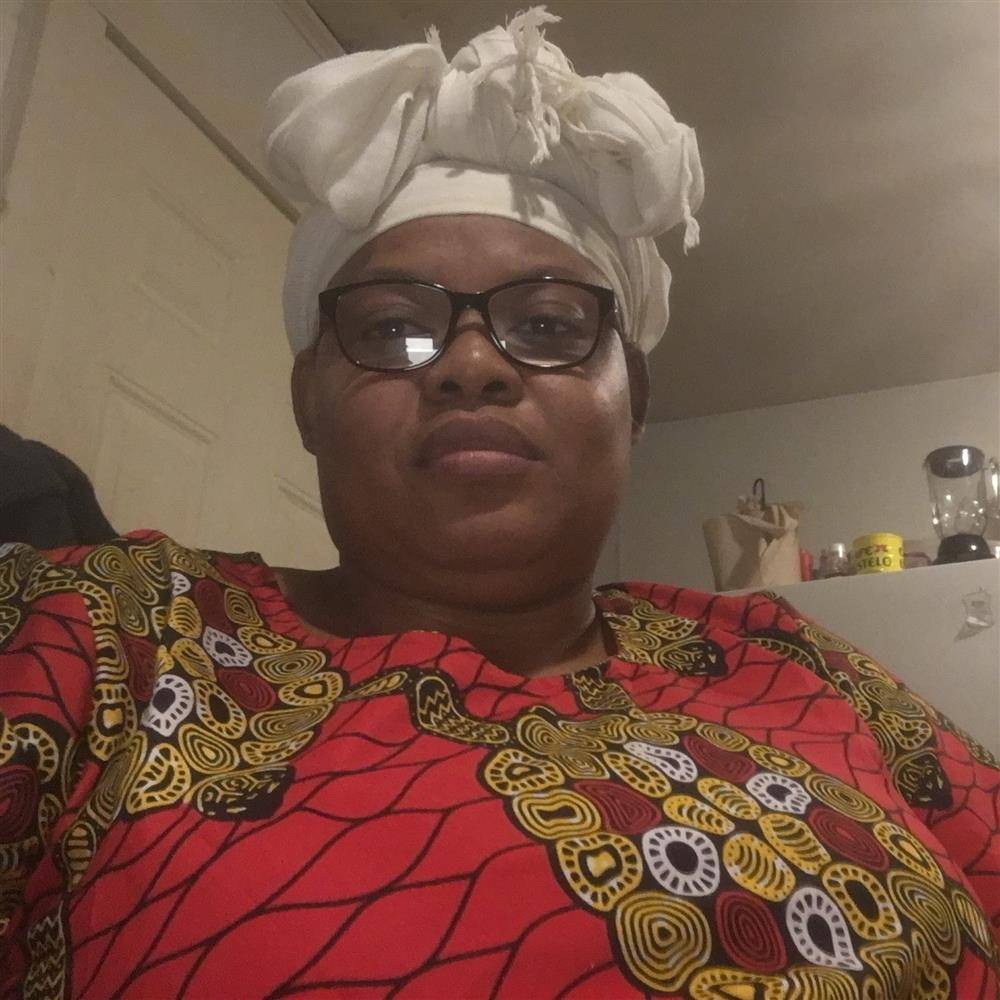 ~ Patricia in Salisbury, MD
I love African dress, people always ask me where you buy them. I started a business now and ordered the kit. I am stocked forever thank you so much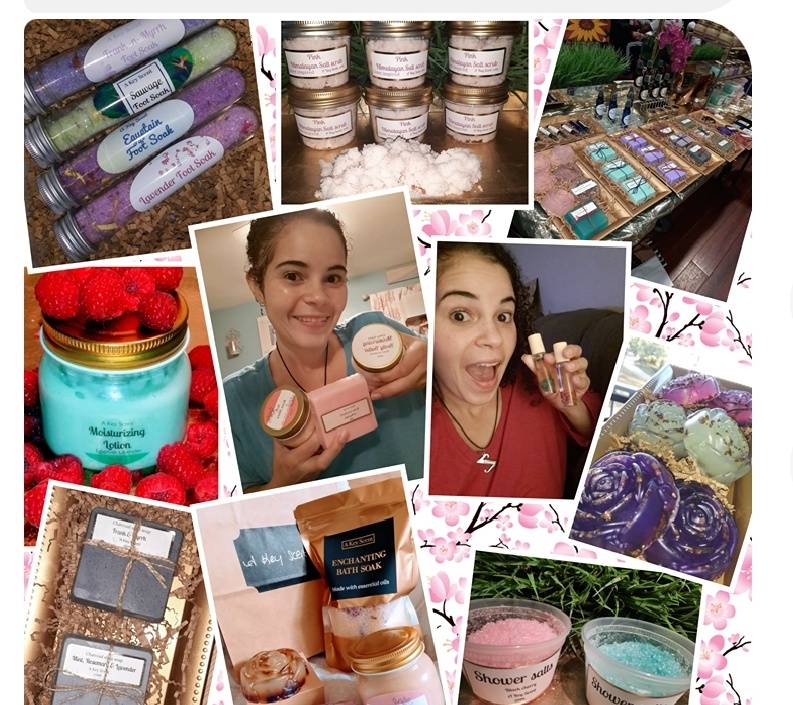 I started my journey 6 yrs ago with hair fragrances and was even asked to be a part of the show Shark Tank, but it's was not feasible for me. I have since then started a skin care line with the help of your company. I offer scented shea and body butters. I have had instant success and even recently taken on a franchised dealer! Now all I need is to buy more of your products!!!!!!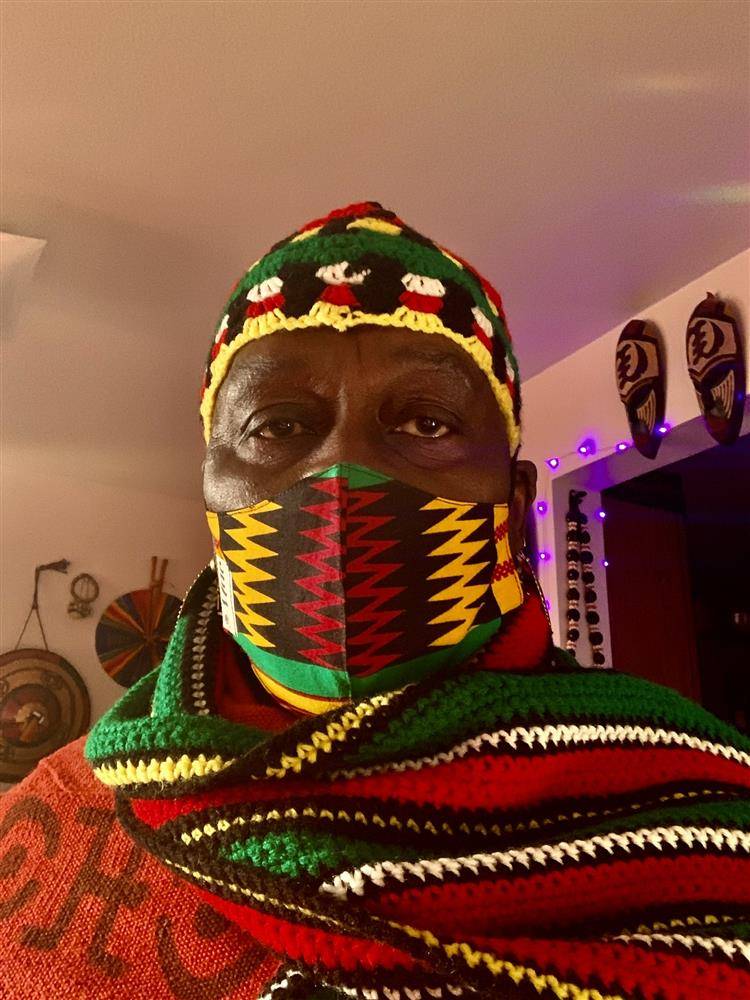 I began years few years ago with a $100.00 jewelry purchase to lock down the fantastic wholesale pricing on all other items and it was the smartest thing I've ever done. I am totally in love with my purchases.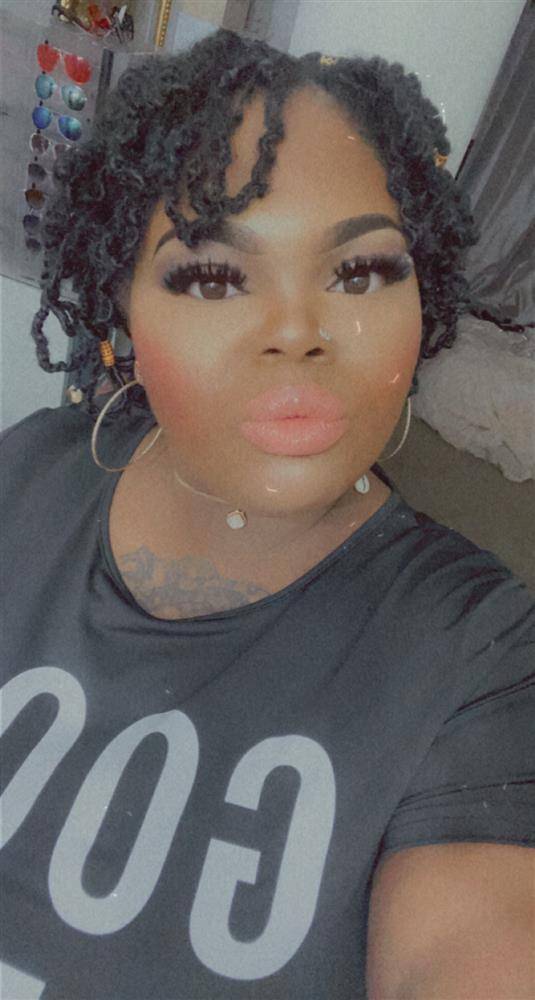 ~ Emily in Upper Marlboro, MS
I make body butters and the fragrances I use for my butters I get from Africa Imports because they have such a huge variety. I love the fact that I can order and receive my purchase in just one day! I literally am in love with this place.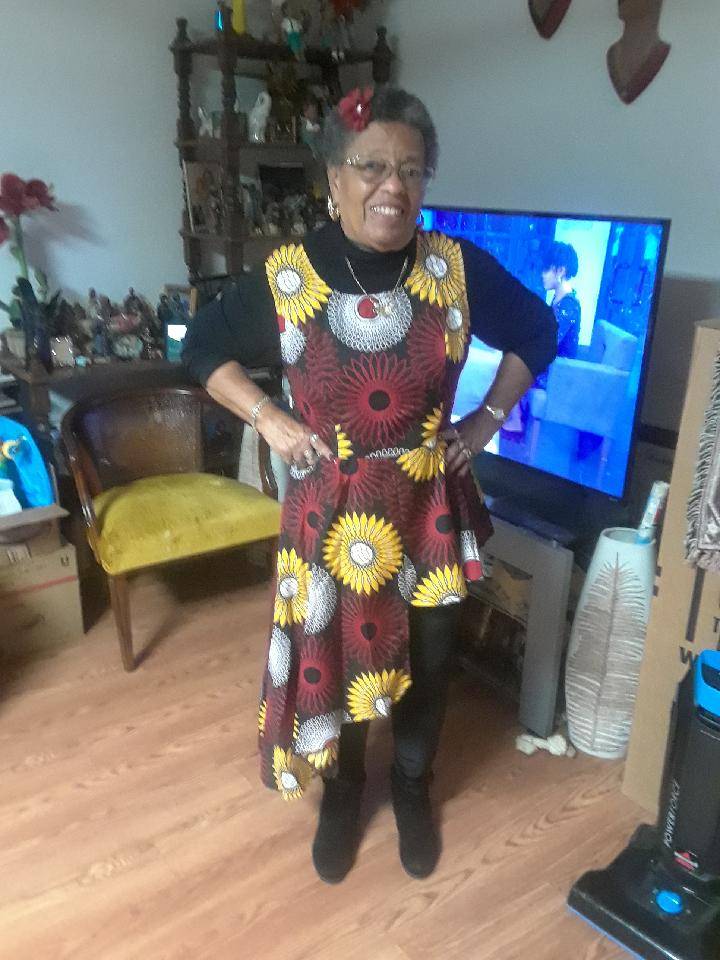 ~ Veronica in Lake City, FL
This is my 75 year old my mom sporting her hi-lo top from Africa Import. She went to church and got lots of compliments. I had a vendor event and item was the top seller. I sold out immediately and I have 4 who placed orders.
My teeth are super white because of the charcoal toothpaste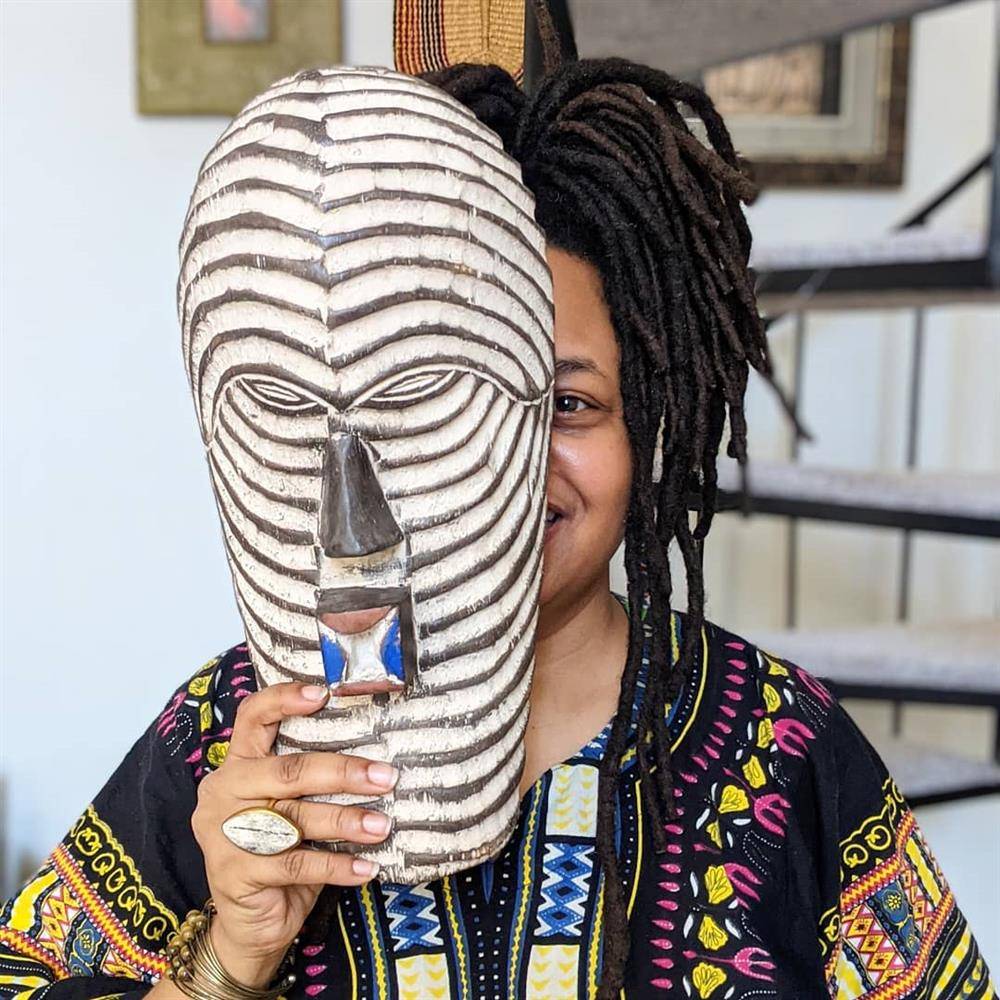 ~ Anitra in RiverDale, GA
Shoppers want to add elevated/authentic decor to their home. Paying attention to societal behaviors while listening to what my customers want and providing it has helped my business tremendously.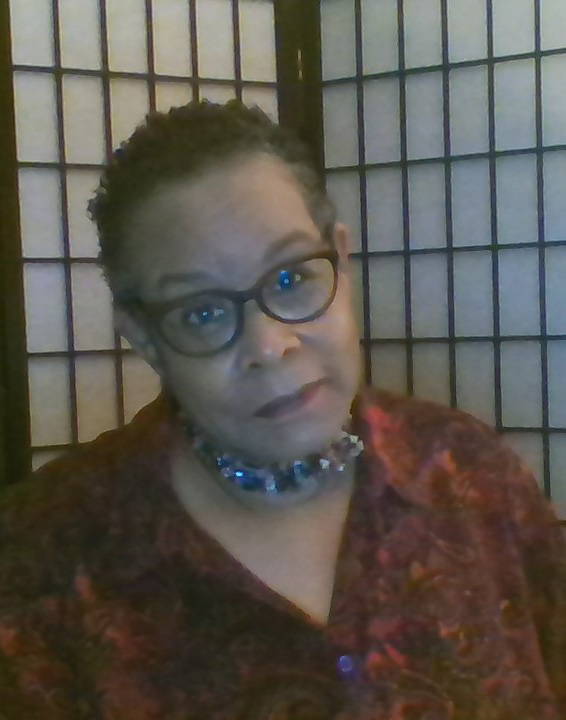 ~ Audrey in Pittsburgh, PA
I am a soap geek. I've been making and selling handmade soaps and body creams forever but I love African Black soap. So I added your Dudu Osun, Shea butter, and assortment of Black soaps, to my soaps. I have the most fun when I'm showing the products, when they can feel how soft shea butter makes their skin! I also use the butters and oils to make my soaps. I'm retired and having a blast!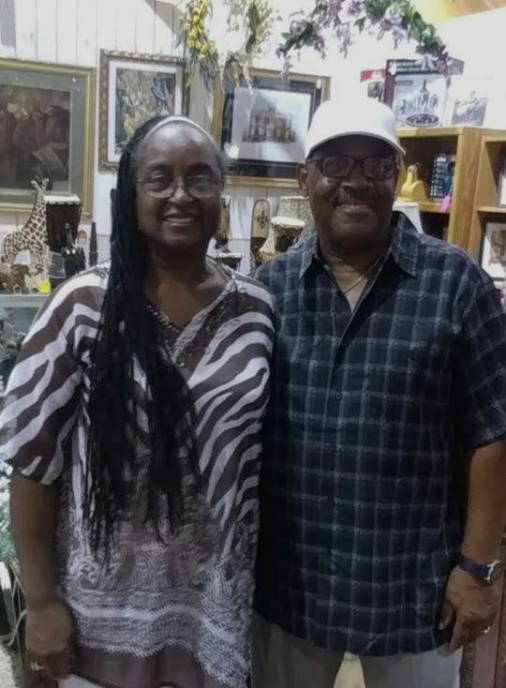 ~ Georgette and Barry in Chesterfield, VA
We have gained a wealth of knowledge from the business articles and product information shared on the website. G & B Shop provide our customers with African art, personal care products, jewelry, and clothing The current craze is the demand for customized shea butter, a creamy whipped blend mixed with healing oils and fragranced oils.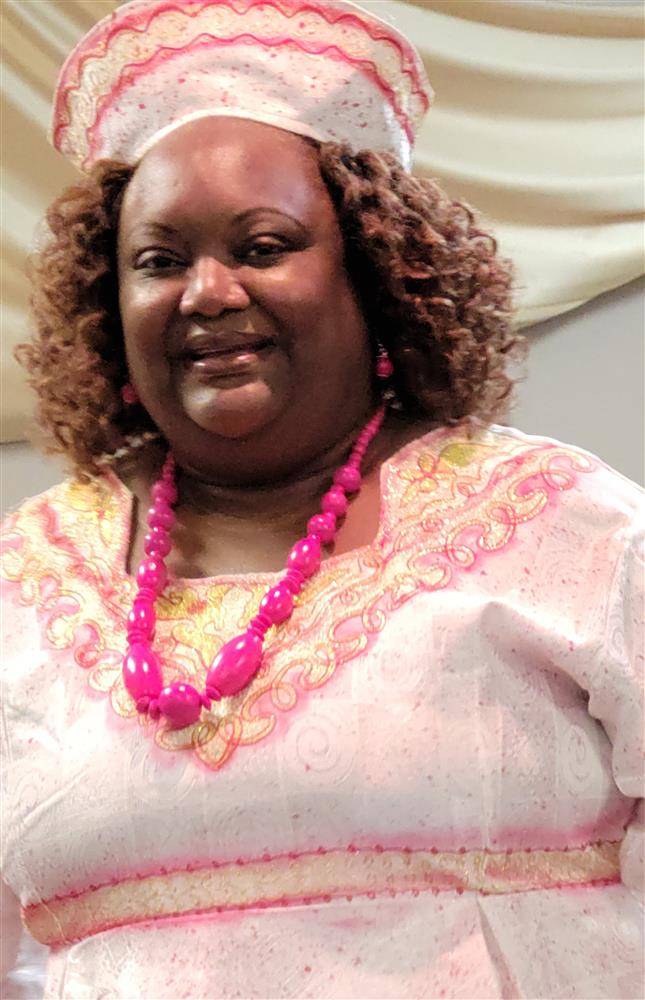 ~ Lucretia in Lakeland, FL
I am the owner of Styles 4 Less, LLC where I sell African attire for adults and children. I have been a customer of African Imports for 10 years. I love the variety of styles and quality of the clothes. I have always loved wearing African clothes myself.
~ Clifton in Chesapeake, VA
Me and my family purchased several shirts from Africa Imports not only to sell to our customers but also to support Black History Month. The material and quality is top of the line. We had several inquiries about these products and look forward to purchasing many more.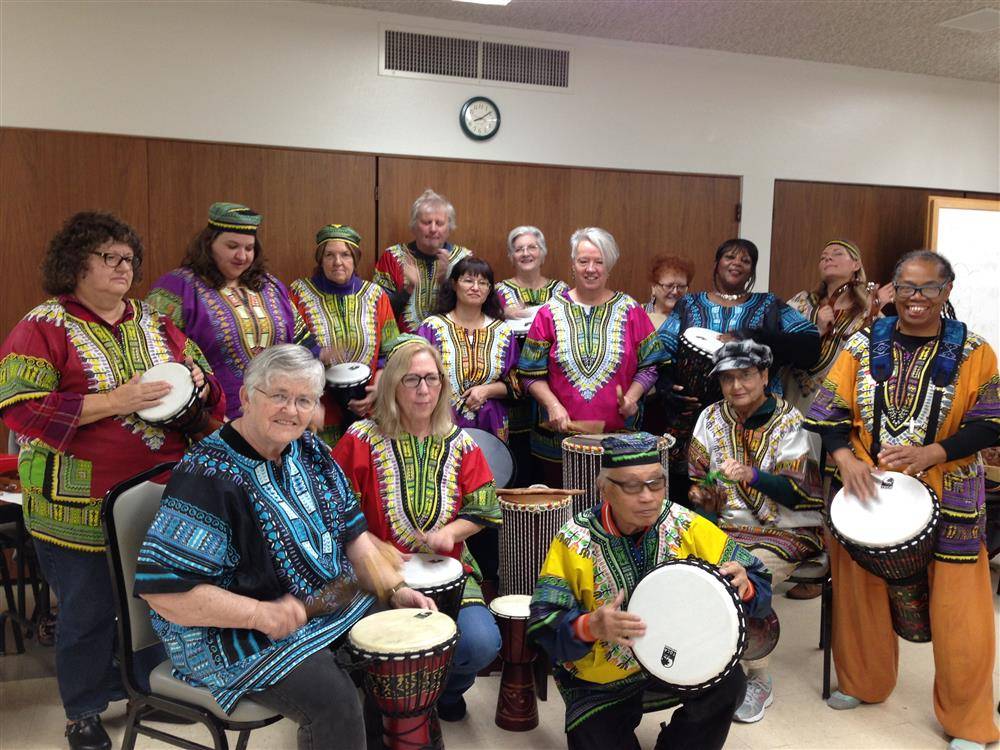 Dr. Lydia A. Woods is Founder and CEO of Drum Arizona, Inc. We give away African Djembe and handmade/hand painted Native American style drums to children who have experienced homelessness, hospitalization and foster care in Arizona. We give small drums to children after experiencing an African Djembe drum circle. We also sell all of the Djembe drums, and instruments, as well as the Dashikis to help support our organization.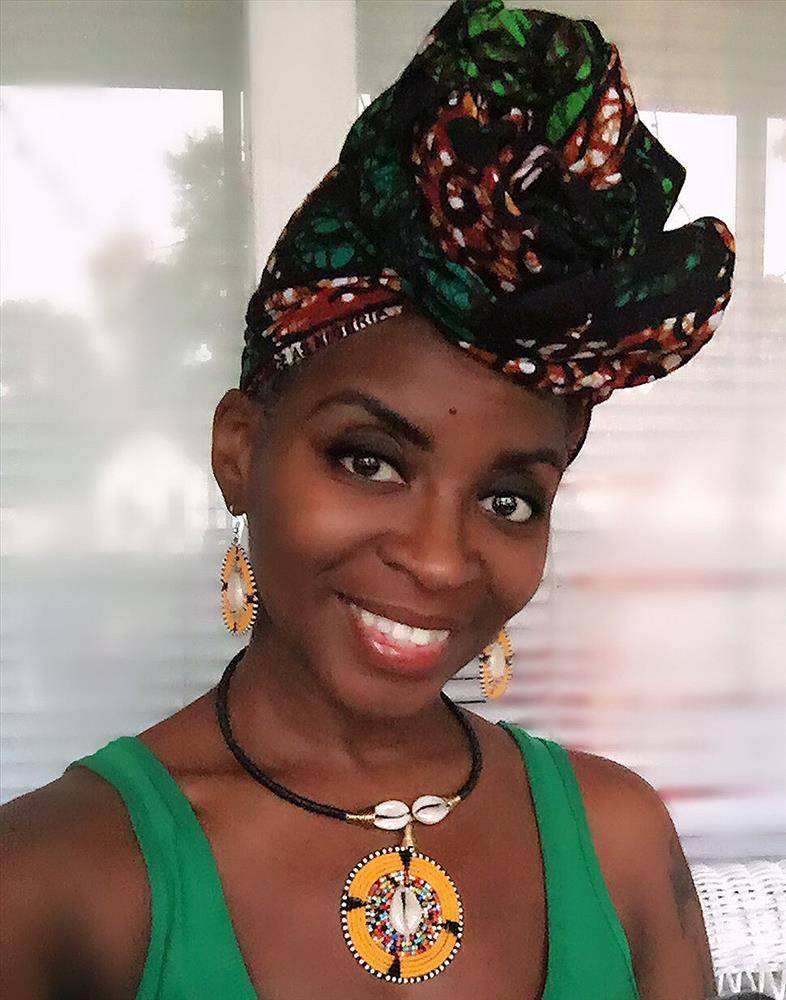 My agency has provided beauty services and fashion productions for 11 years. However, when the Coronavirus pandemic suddenly put a stop to personal services and productions I had to figure out a way to pivot and keep my business running. That's when I ordered my first few jewelry pieces from Africa Import. Once I saw how gorgeous these pieces were I knew my company's pivot would be providing absolutely stunning, handmade jewelry for retail from the Motherland!
~From Teremayi in Australia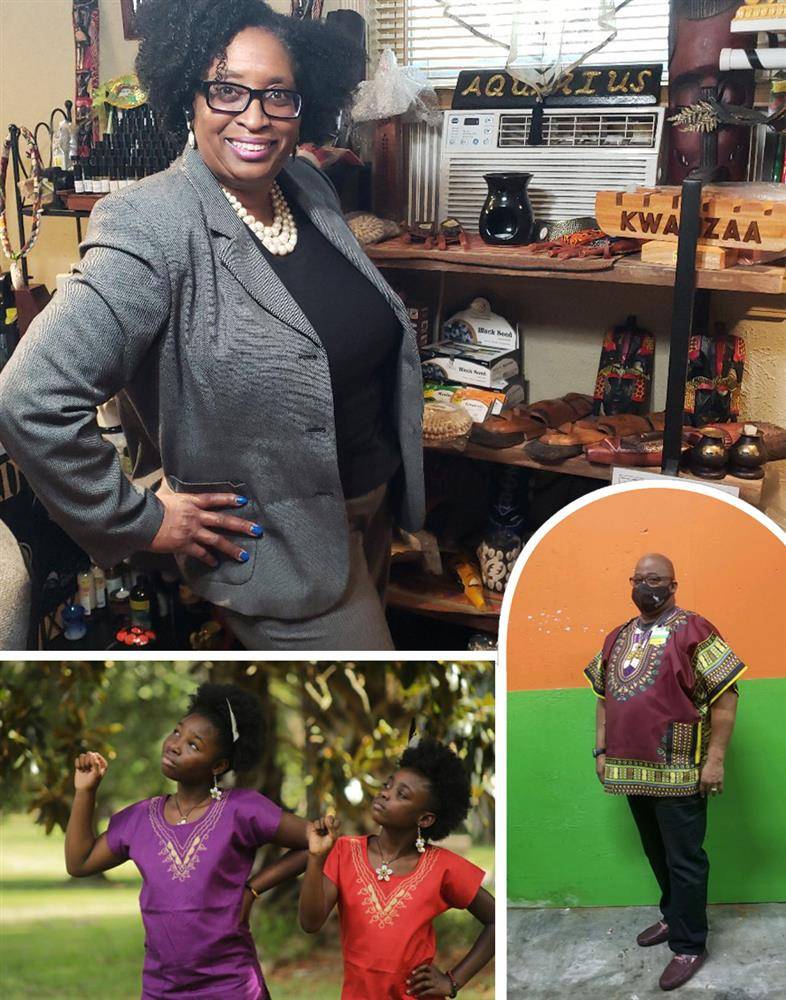 ~ Gizelda in New Orleans, LA
My customers have been satisfied with the one on one personal service I provide. As a result my customers return every year for Black History Month as well as other events that require African attire. The look of satisfaction on their faces when they have found just the right fitting garment for themselves is priceless! I have attached a few pictures of my clothing, customers and myself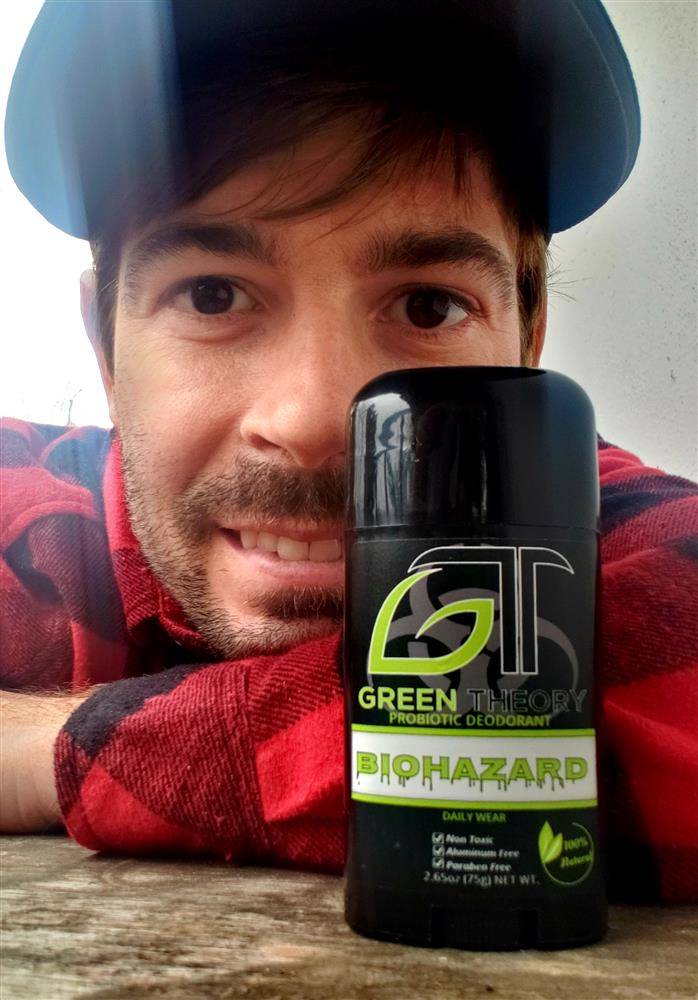 We have been operating for 3 years now. We manufacture all-natural probiotic deodorant for men and women as well as natural hair styling clay for men. From day one I have been using both your essential oils and fragrance oils to scent my products and have never wavered in my commitment to purchasing from your business.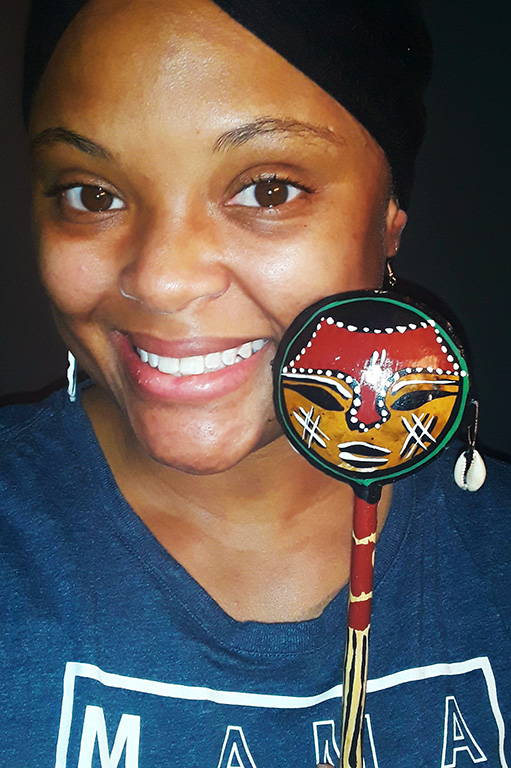 Thank you for providing a platform for creators across the African continent to showcase their amazing crafts. They deserve much recognition.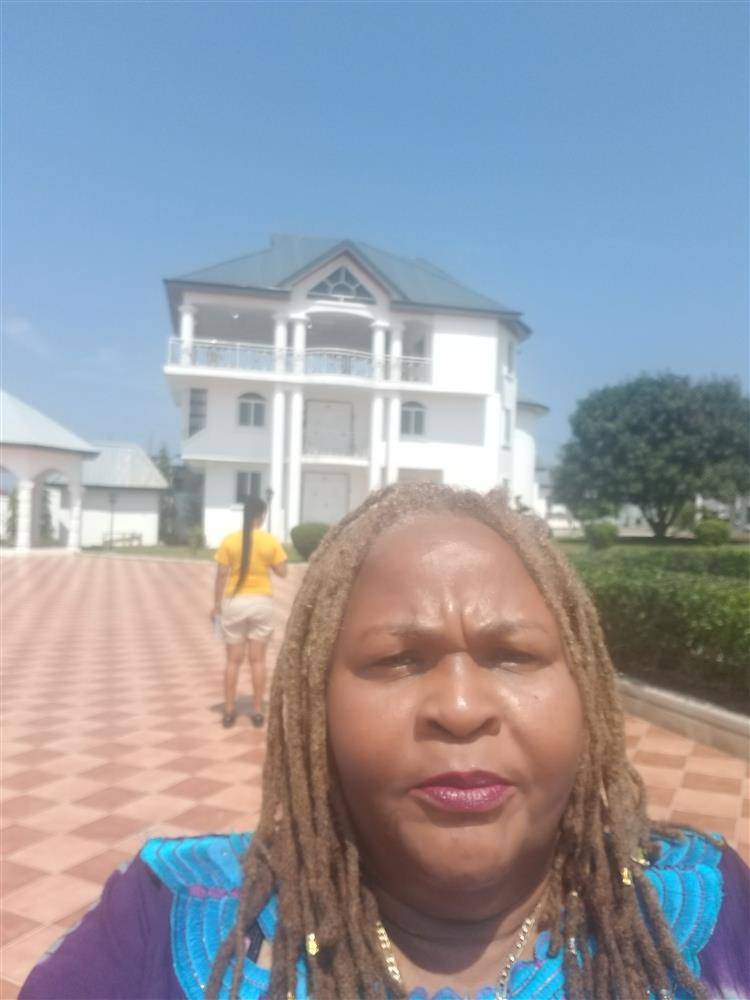 I really appreciate the fact that many African children benefit from their sales. My best selling item is the small Djembe Drum. My customers are always very satisfied.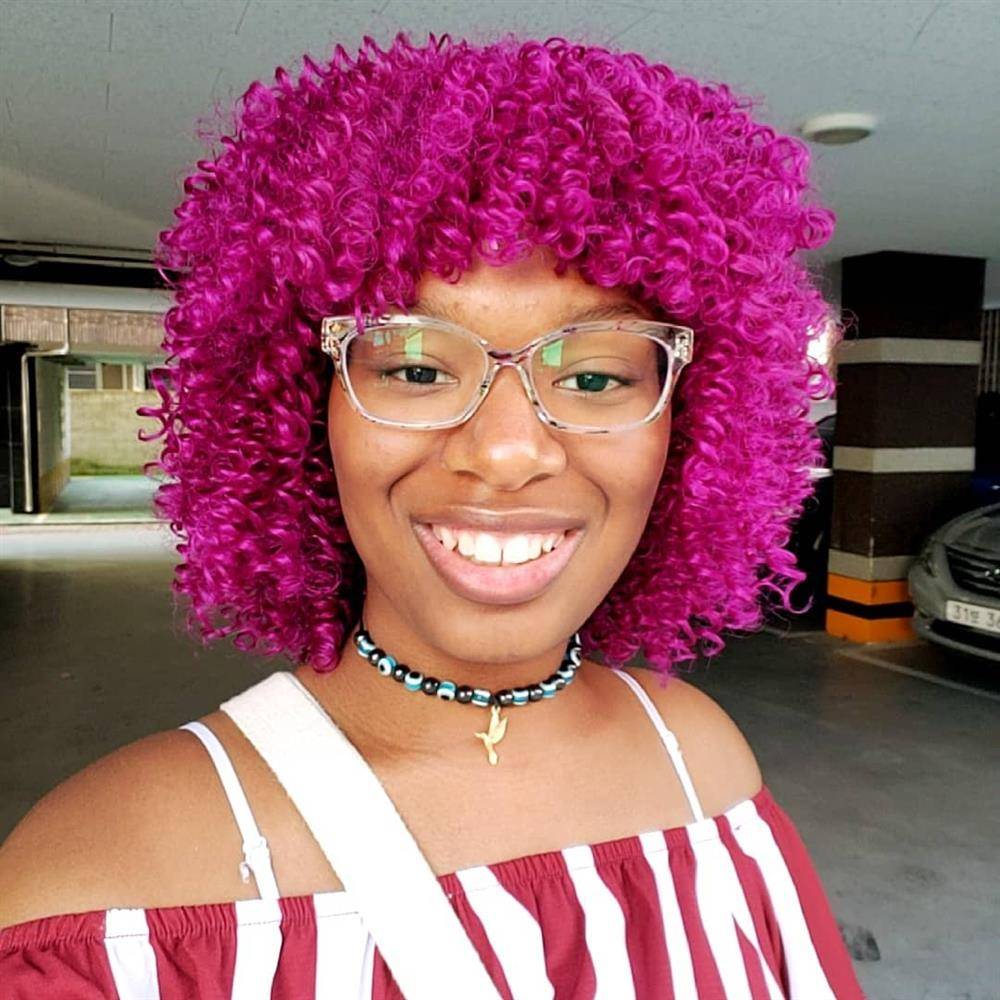 ~ Robin in Indianapolis, IN
I love the butters! I bought them to test a formula for a conditioner and they are better than expected. I absolutely love them. I test my formulas on my family and they love it, too.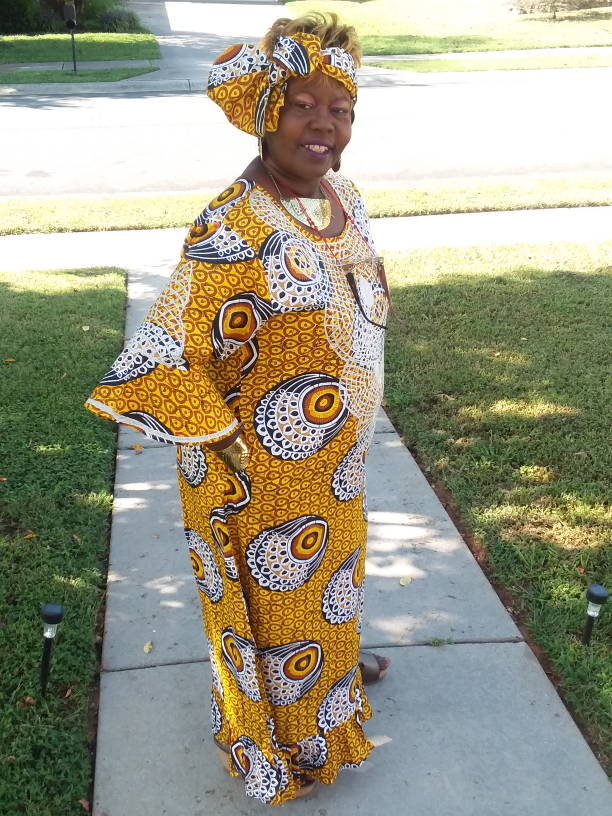 ~ Miriam in Salisbury, NC
I am doing business even in this pandemic, but doing it very safe. There is no particular item that I can give a huge shout out about because its all been a great hit.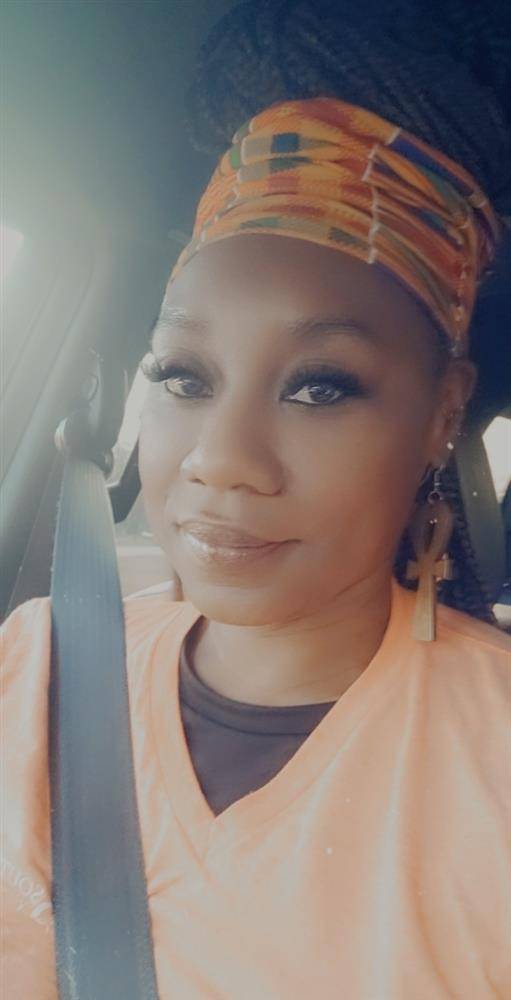 ~ Patricia in Pelahatchie, MS
The products that I love are the fragrance oils and wellness soap. I am slowly finding my groove in what I like and my customers. I use every product before I promote and sell it. My end goal is to have a small storefront for my family and my people.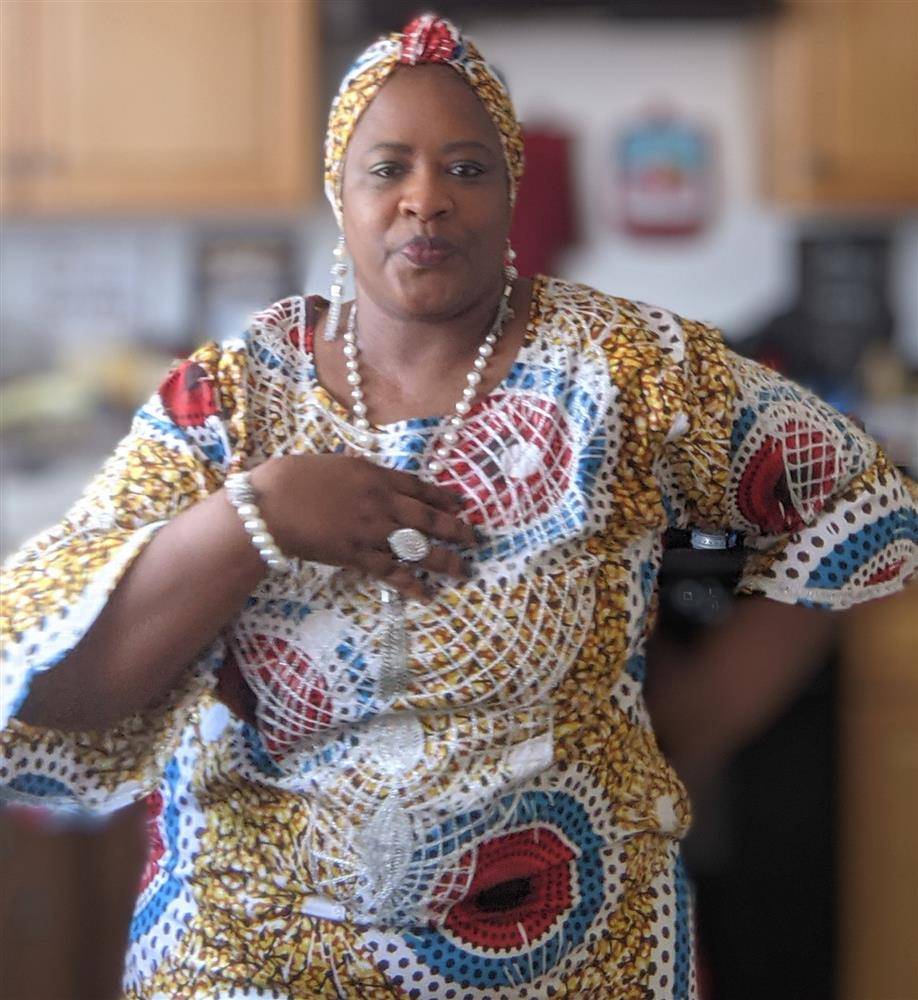 I've gotten several compliments on the fact that my orders have been arriving quickly and customers are getting their orders in a timely manner. Attached is one of the dresses I ordered in which I modeled for sales. Again, thank you for being such a great company.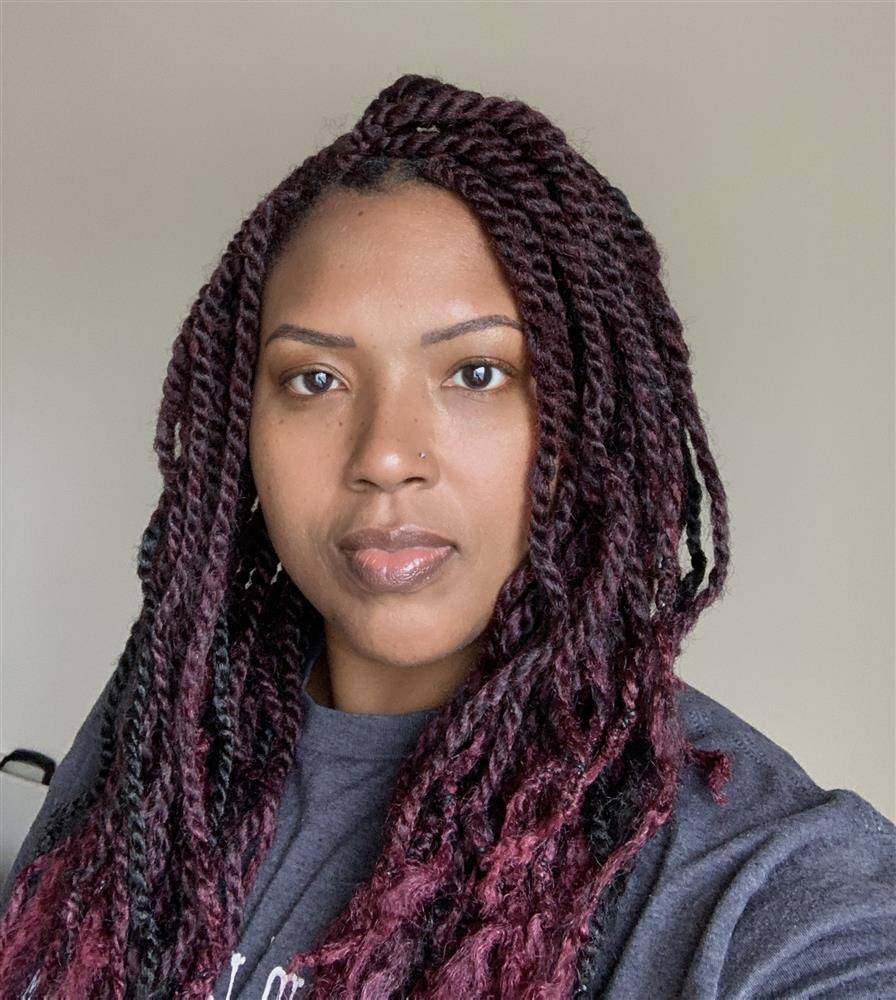 ~ Adrienne in Lithonia, GA
I've been making body butter for years for family and friends. The hobby I love has been able to become another source of income without reducing the quality I want!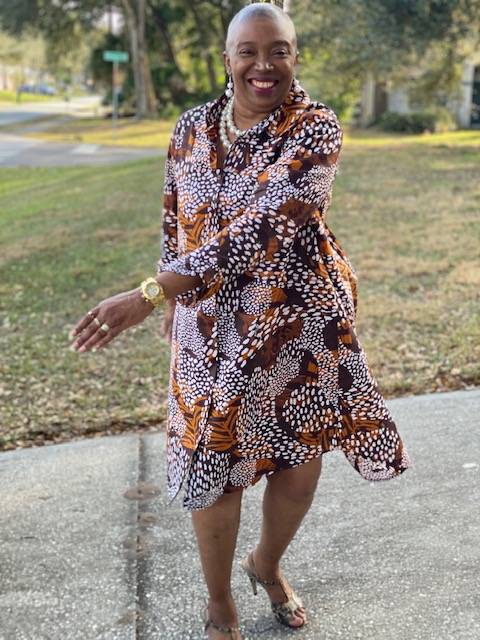 Just before celebrating the first anniversary of completing chemotherapy and final surgery for breast cancer, I decided to open an eBay store. My goal was to provide excellent service, amazing products and something to keep me busy. Earning some extra cash was a bonus. Qui Says was born. Originally my focus was on clothing and I purchased soaps to try myself and to sell. The soaps were such high quality that I actually sell more of them than anything!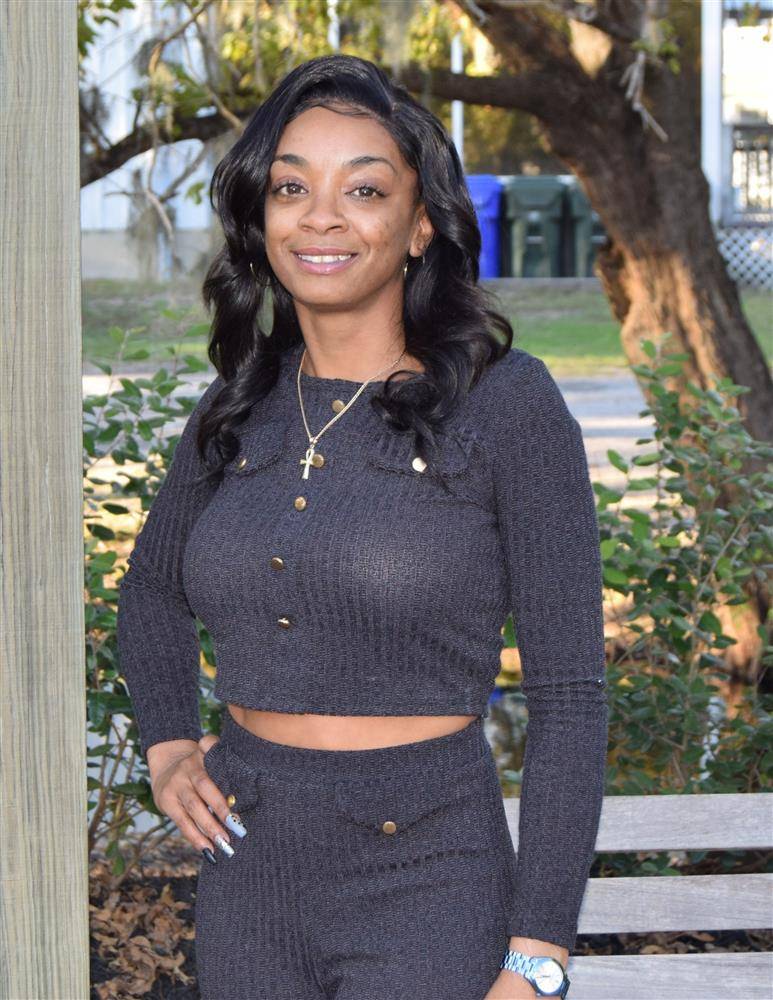 I began purchasing from Africa Imports in 2020. My sales have increased tremendously. From Smudging sticks to incense to the soaps and creams/butters. All have helped my business. I look forward to the new items.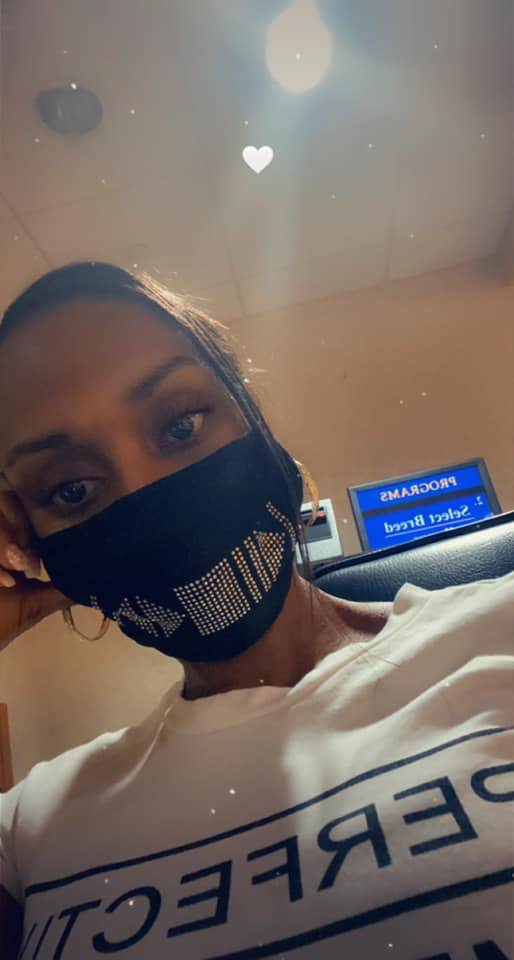 With the pandemic, I knew I wanted to expand my business and include fragrance oils. It was so hard finding a quality and fast supplier. Africa Import's pricing allows me to have a great margin and the products are top-notch! My absolutely two best-sellers are Pink Sugar and Sauvage.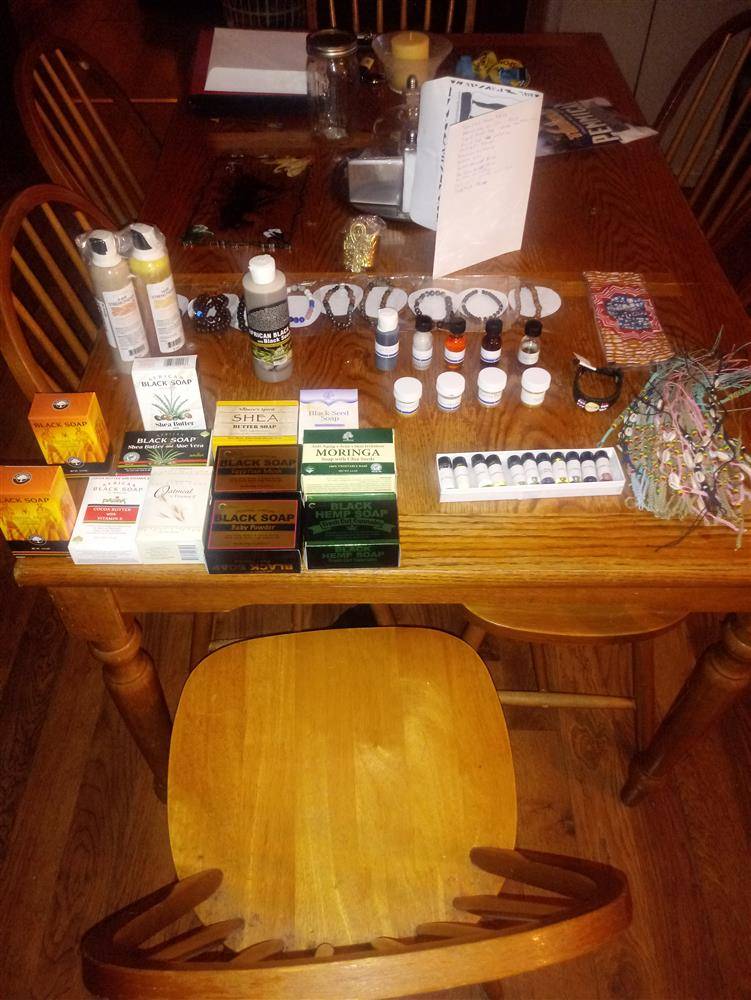 ~Angelea in McKeesport, PA
I started using Africa Imports after doing a DNA test and finding out i was 90% West African. I wanted to start a business to provide
more products to my neighborhood that are made for people of African descent.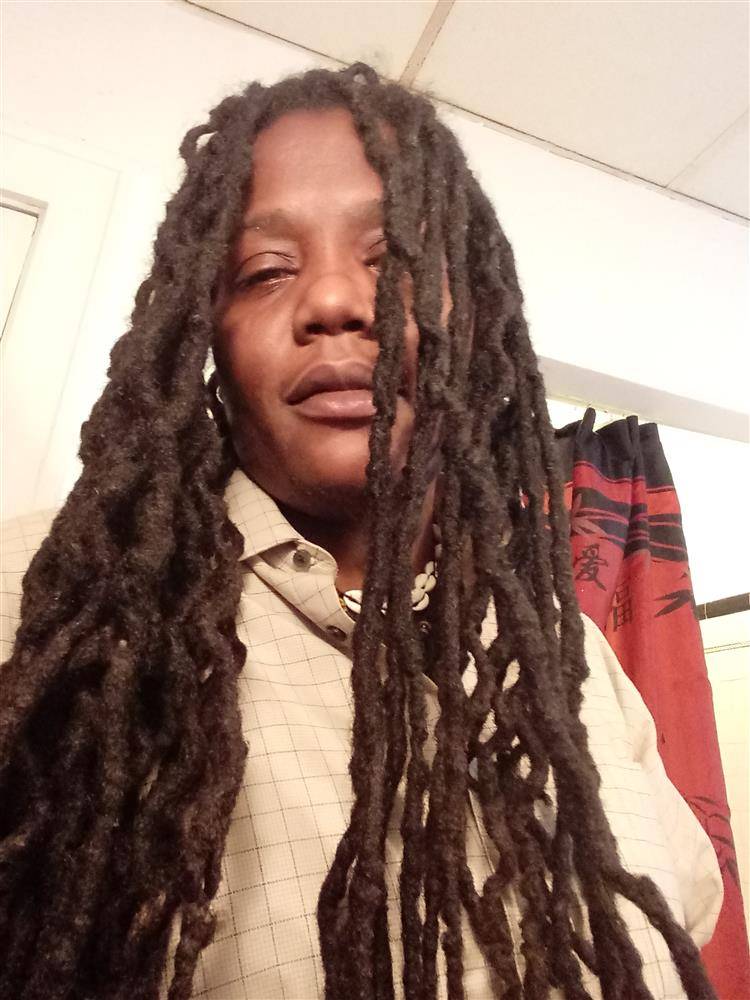 ~Angelea in McKeesport, PA
I purchased the easy business startup kit and sold my kit the first day. After using the miracle face soap I was hooked myself!
Our company has been operating since September 2020 and has been very successful thus far.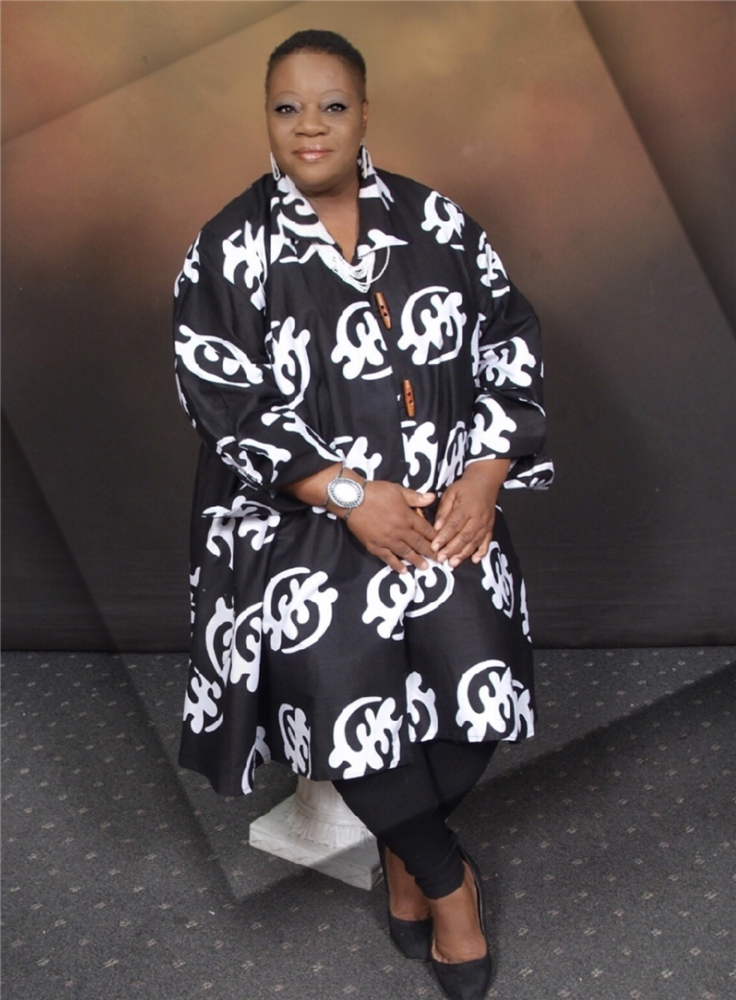 ~ Barbara in Brooklyn, NY
Send a great big thanks to Africa Imports for great products, prices and service on every order.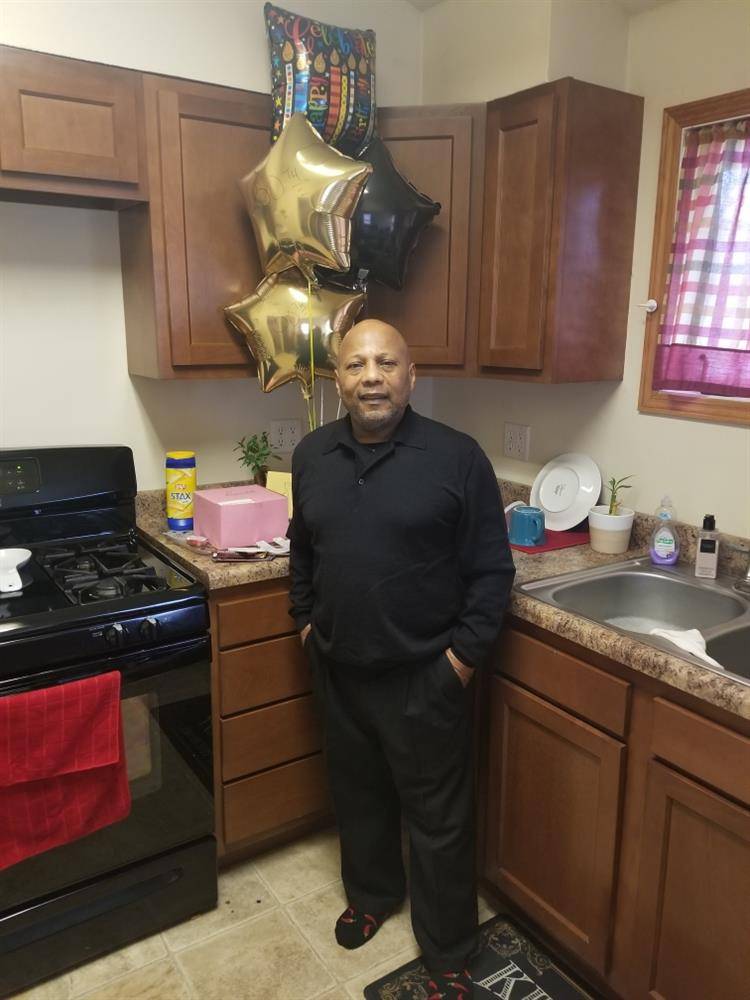 14 yrs ago our daughter inquired why we weren't selling any of the products she had seen used and smelled...CestLaVie (our business) was born. Our brand is to always provide our clients with the very best available.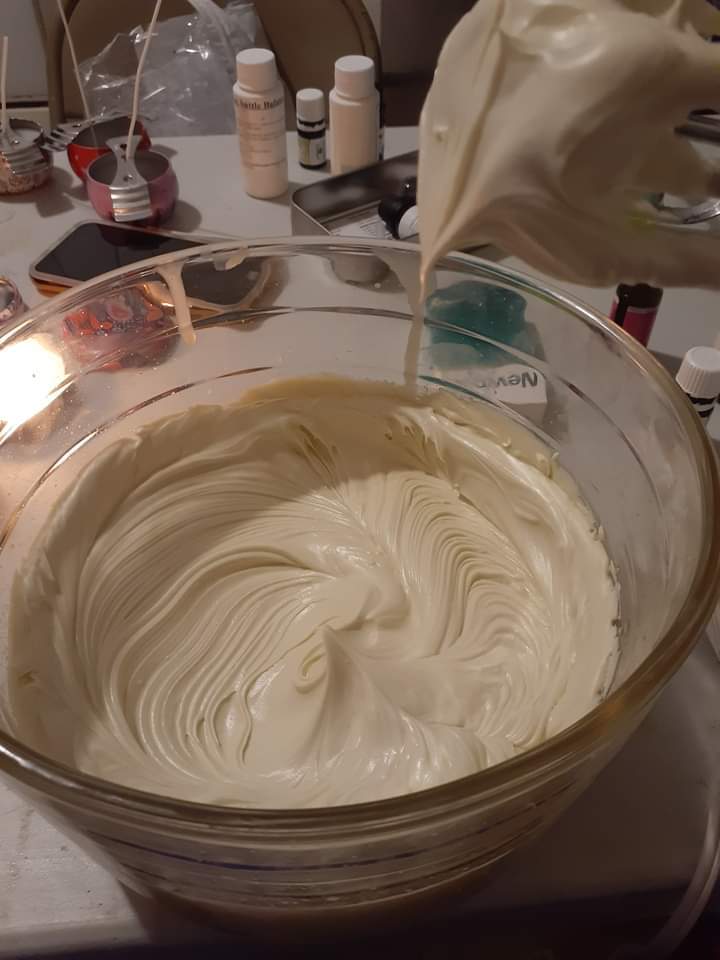 ~ Dovanna in Salsbury, NC
My body butter uses your Shea and mango butters. My customers LOVE IT!!! Since I've started shopping with Africa Imports, I refuse to shop anywhere else!
~ Crystal in North Carolina
I was the host for Black Poet Matters. I changed my jewelry that I purchased from Africa Imports. I allowed my jewelry to speak for me.
Here's a photo from a customer. See how they make their black soap more valuable to their own customers.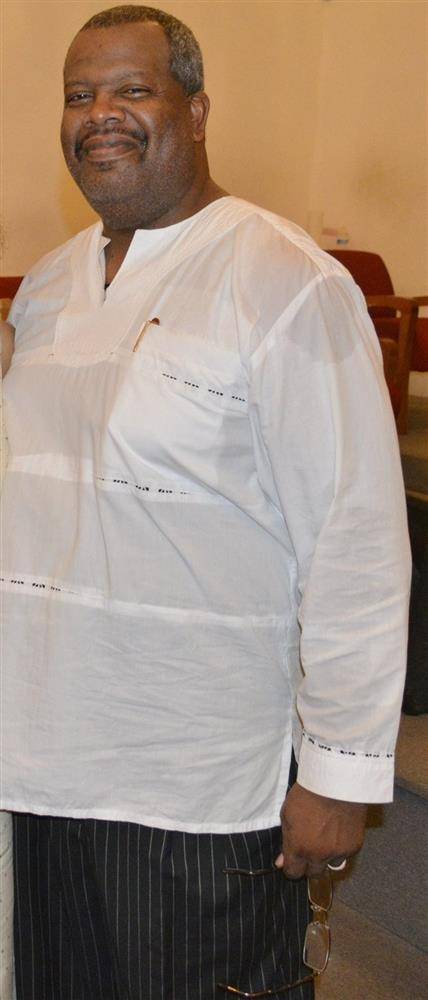 ~ Minister Darren in Tulsa, OK
Nothing can top my satisfaction with the grandeur of the fabrics I ordered. In every way, your company has far exceeded my expectations.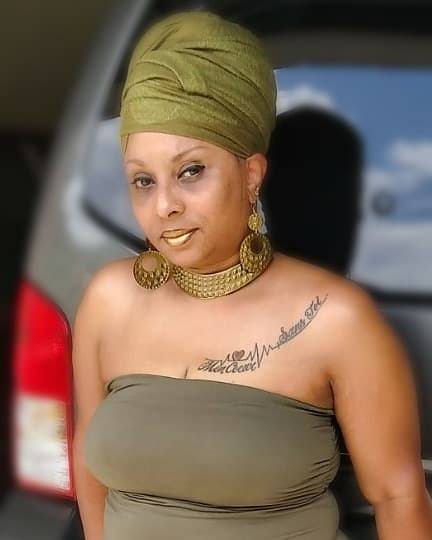 ~Queen Nandy of Snellville, GA
"I love your prices and products. Everything I've ordered has been beyond my expectations. Thank You"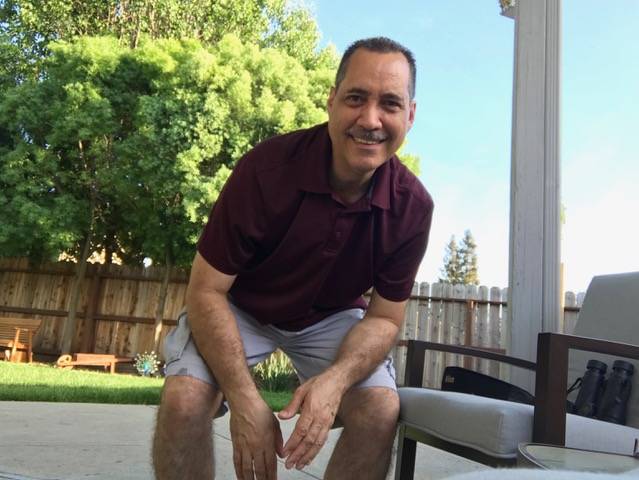 I started taking the Black Seed and I am trying to be more of a vegetarian. I very much hope the bitters will help cleanse my body. I am trying to focus on detoxification, better nutrition lifestyle changes as well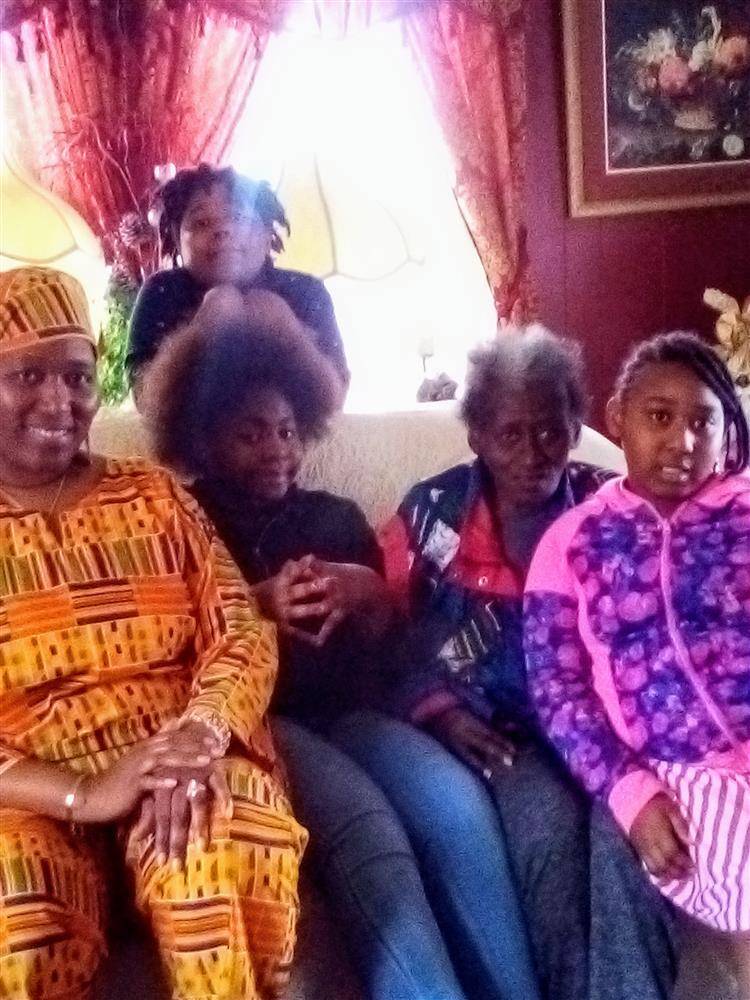 ~ Carolyn in Tuscumbia, AL
The essential oils and immune boosters that I ordered played a vital role in caring for my loved ones during this pandemic. I cared for my mother and one of my daughters that was having some illness symptoms with peppermint oil, clove, rosemary, and the immune booster.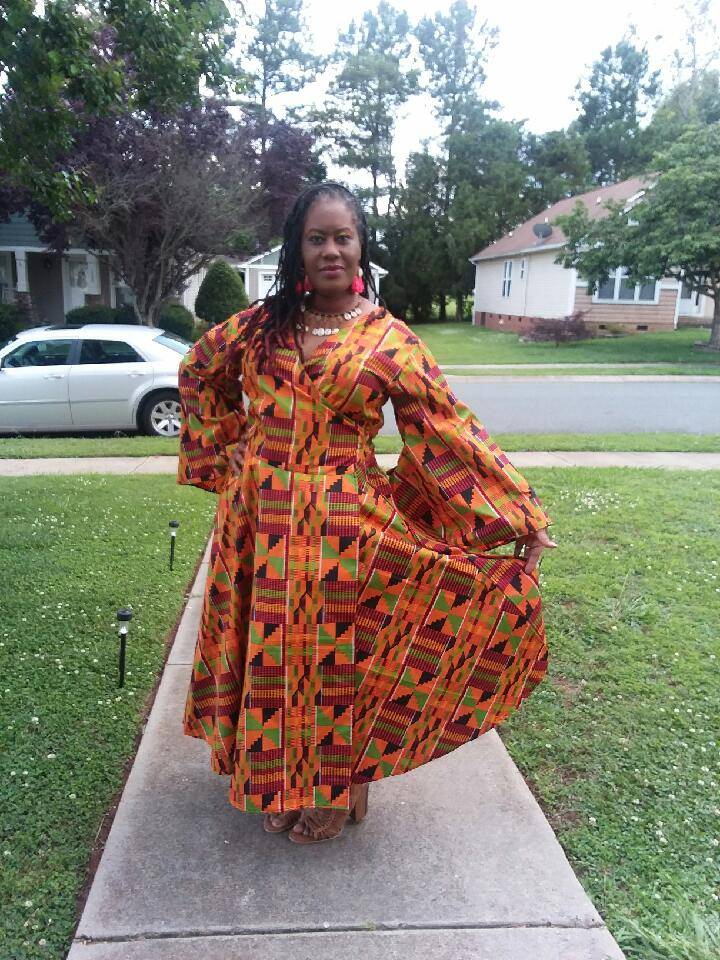 ~ Miriam in Salisbury, NC
Love shopping! My daughter is making a hit with customers styling your designs!
---
I have not been disappointed, even when I have question about a product or a process it is handled with the utmost professionalism. I have been a repeat customer and a customer who refers to others for many years!
~ Felicia in Harrisburg, PA
It was shipped so fast. The oils were wrapped up so good in layers of protection. I almost cried on how authentic the smells are.
~ Lashonna in Hayward, CA
My last experience was wonderful. Everything came on time and perfectly wrapped. Everything smelled great and my customers loves them.
~ Gregory in Washington DC
The best service any independent entrepreneur could ask for.They give you all the tools and also provides all the foundation for you to purchase inventory and make a profit.
~ Cordelle in Skipwith, VA
The oils last a lot longer than perfumes. I have been ordering from them for the last 10 or more years and have never been disappointed.
~ Satisfied shopper
Everyone in my social circle practically have been asking for my products. I'm glad I've gotten around to making a wholesale purchase.
~ Adamas in Peoria, IL
Another friend of mine has psoriasis all over his body so I gave them turmeric butter to try I told him it was % natural he used it for about two weeks he came over to show how good it worked on his skin I couldn't believe how good his skin looked.
~ Christine in Clifton Park, NY
The plus is children clothes to get them in love with their culture early. This is my go to one stop African shop for building my business.
~ Tahira in Detroit, MI
There were so many things to choose from and I loved them all.
~ Kendra in Decatur, IL
Thank you so much!!!!!! I loved the items, my business smells like a piece of heaven.
~ Sharon in Bridgton, ME
I was looking at this month's new items. So many beautiful necklaces & earrings. And new Summer dresses that look so colorful & comfortable! I cannot wait to wear them and gain more new customers for my small business! ~ Tamara in Cordova, TN
I check the website weekly for new items and back in stock items. There is such a variety of items to choose from that represent who I am as a person both casually and professionally.
~ Satisfied shopper
I have used oatmeal soap for my children because they have eczema and it helped them a lot to reduce and also to reduce itching. I have also recommended to my aunt and she bought the soap and the lotion and eczema was gone. So the whole family uses that now.
~ Joseph in Milton, WA
Yeah I have the best oils I have ever smelled it lasts a very long time on your body I love it my friends love it I could just do anything with it thank you very much.
~ Wanda in Jacksonville, FL
I make my own body butters. Since trying Africa Imports butters I get all of my ingredients from them. I also love the incense and sage as well.
~ Sasha in Okinawa Japan
I am new to making my own skin and hair care products so that I may sell these items for extra money as I am putting a child through college with 2 younger children to support as well.
~ Tiffany in Roselle, NJ
This IS the perfect site. They have everything you need at a considerably reasonable price! ~ Allannah in Glendale, CA
Africa Imports has all the tools you need if you want to own your own store, Pop up, or online for awesome prices.
~ Shelly in Los Angeles, CA
The website is easy to maneuver, also the measurements , lengths of clothing helped me make a decision . No one likes ordering and being disappointed in the size. I can't wait to get my products.
~ Audrey in Whitakers, NC
I was shocked to see that I could easily find everything by putting it in the search. I will always shop with them for my oils, convenience and an excellent price.
~ Elexxus in Chicago, IL
The quality of the fabrics is heavy and exceptional. Better than I anticipated.
~ Karla in Joliet, IL
I know that whatever I spend or sell is helping people in this world. I'm glad I am able to have a role in such a beautiful thing. The world does need more love.
~ Montunrayo in Dothan, AL
I am so impressed by the variety of healthy products Africa imports has. It is so hard to find companies that sell products that really have all natural ingredients.
~ Anthony in Decatur, GA
I like the fact that the oils aroma stays on you all day. Also that it smell just like the bottle you purchase in the store
~ Cheryl in Rialto, CA
The oils are the best! The compliments keep them coming back. The soaps have the best lather. I describe them as a full body shampoo.
~ Teresa in Gray Court, SC
You all are wonderful .I've had nothing but great experiences. Keep up the good work .
~ Regina in Richlands, NC
I love that some products are directly from Africa and dollars help feed Africa.
~ Karena in Albuquerque, NM
Africa Imports products are the best. Their oils are the real deal no cut. I wouldn't shop anywhere else.
~ Sheana in FL
I bought some perfumed oils and was going to give some to my granddaughter, but I liked them so much that I kept them! I'm so excited I ordered more and I can't wait for them to come! The quality is excellent! The shipment came sooner than I expected it to! I was so pleased with my purchase! You have to give them a try...you won't regret it! I'm picky picky, but this is good!
~ Dianne in Houston, TX
The products are great and affordable, there is a large variety to choose from, the site is easy to navigate and the shipments are received pretty quickly and neatly packed. The shipping and handling fee's are even acceptable! I will be ordering again very soon.
~ Giovonni in Jacksonville, FL
They have everything you could possibly need or want in this niche & they make it simple to make and complete your order. Absolutely PHENOMENAL!
~ Jerimiah in Eastover, SC
I absolutely love them. I test my formulas on my family and they love it, too
~ Robin in Indianapolis, IN
I told a friend about the black soap you sell and how I use it all the time. they were so excited they ask me to buy them some.
~ Janes in Winston Salem, NC
I love the care with packaging and the overall strength in the products.
~ Melissa in Upatoi, GA
I have started a small oil business, and although still in the beginning stages, the product practically sells itself due to it's great quality.
~ Hassen in Binghamton, NY
I found the Shea Olein line and fell in love with the soaps and the varieties of soaps.
~ Paquita in Janesville, WI
My children have seen parts of the diaspora that I wouldn't otherwise be able to show them, from the products that I have purchased.
~ Rachael in Huntsville, AL
I love this company the products are of high quality and I get my order within 2 days
~ Lakesha in Washington, DC
Each product that I've ordered from Africa Imports comes just as it's represented in the catalog. Each product is of excellent quality. Packaged well and delivered in a timely manner.
~ Deborah in Charlotte, NC
I am sure to always had an outfit to represent and also I supplied my church and others with their African attire
~ Tina in Toms River, NJ
Everywhere I go People "STOP ME" NOT ONLY DO I LOOK GOOD I SMELL GREAT
~ Laverne in West Point, GA
The elderberry powder and the hibiscus healing tea was amazing and very helpful for my clients. Spreading joy to those who are in pain is rewarding when there is a remedy to help ease the pain.
~ Dre'Chir in North Las Vegas, NVI have ordered the sour sop bitters and have had great results with the product.
~ Deno in Decatur, AL
The customer service is superb made me feel a lot better buying something off this website because I spoke to someone and they broke The products down to me.
~ Abelard in Port St Lucie, FL
I am planning to do a resell business and I think these products will be great. the prices are AMAZING!
~ Kamesha in Las Vegas, NV
I love natural, organic things on my body. I like the fact that I can order mostly everything I need from Africa Import even when I'm unsure or have questions, I get can through to speak with a representative easily. Shipping...so fast.
~ Athena in Highland Park, MI
Africa Imports has great quality products, on time shipping, amazing business tools, and most of all SELL OUT ITEMS!
~ Chaffa in Dallas, TX
I have been loving my experience with African imports, speedy delivery, they always respond immediately, they keep me in the know of inventory, they give insights on how to build new business/ Team work makes the Dream work.
~ Leslie in Little Rock, AR
A total one stop shop for everything you need. I am so happy I found this! ~ Karla in Tampa, FL
I recommend African import to other friends that I have who also resell items that are listed on this website, the prices keep prices affordable for our clients.
~ Nathaniel in Jacksonville, FL
Thank you and your team for everything you've done for me and my small business.
~ Ebony in Lauderhill, FL
All I can say is, WOW!!! I have sourced many vendors for products, but your company is hands down the best.
~ La-Kisha in CT
Everything is fine. I sold every item.
~ Felicia in Belleville, IL
The African artisans that produce these fine soaps and the Shea butter really know their craft.
~ Brent in AZ
I love the fragrances.
~ Alvia in Missouri City, TX
Where have you been all my life? Brother, I love the products.
~ Gustavo in Hallandale Beach, FL
When I give samples out I tell people that I get my product from the mother land. I hopefully will be visiting Africa next year.
~ Patti in Hawthorne, CA
I wanted to buy everything all at once but I need to stay focus on what I'm looking for lol only for now though I will be back to order more.
~ Kitalya in Ridgewood, NY
The quality of Africa Imports drums is superb and second to none. We will never purchase drums from anywhere else.
~ Jeremy in Glen Daniel, WV
I love that I am supporting business in Africa.
~ LaNee in Garfield Heights, OH
Each experience with African Imports has been excellent.
~ Shapan in Little Rock, AR
I apply the oils and receive compliments all day about what I have on.
~ Elon in St Louis, MO
The Hibiscus healing tea is soooooo delicious!
~ Dre'chir in North Las Vegas, NV
The pricing is doable their shipping time is awesome
~ Jesse in Louisville, KY
Every box I receive gives me so much joy unboxing it. The smell of the products inside the box is amazing.
~ Michele in Beaufort, SC
I love that the products are NATURAL
~ Mason in Chelsea, MA
everything is easy to find or you can search for items you are familiar with! I love all the options and appreciate the variety.
~ Shaina in Altoona, PA
I understood the price of each item I also like the fact that they give educational resource for people who are looking to get into business of their own.
~ Kittie in West Palm Beach, FL
I'm excited about giving my youngest daughter the start up business kit at 11yrs of age.
~ Keneithia in Nacogdoches, TX
The person I spoke with on the phone was very nice and helpful, she answered all of my questions and some.
~ Jermaine in Keansburg, NJ
Fabrics are BEAUTIFUL and such great quality materials!
~ Antonia in San Pablo, CA
The customer service was wonderful instead of just making a note on invoice they took the time to email me that some items might be out of stock.
~ Renee in Cottonwood, CA
The instruments are amazing quality.
~ DM in Schenectady, NY
Pricing and descriptions are direct and affordable on the wholesale and retail spectrum.
~ Tyler in Elmhurst, NY
I love that there's a large variety.
~ LaToya in Chicago, IL
The products are natural/herbal and healthy for you. They provide all the information you need for you to have a successful business.
~ Raquel in Pacoima, CA
"I was totally unprepared for the experience I received with my first African Imports' purchase. It was amazing! I was very pleased and will purchase from this company again."
~ Diarist in Baltimore, MD
"Stumbled upon this site... GOLD MINE! I can not WAIT to pick up my order because I'm super excited to make my products and incorporate a new skincare line into my store."
~ Jasmine in East Orange, NJ
"I absolutely love this site! They have everything !!! The prices are so good that's why I keep buying buying buying! The descriptions of the products are great. The shipping is very quick. Things you can't find at stores are on this site. The extra things that come with your orders (catalogs, flyers, DIY instructions) are reasons why I will continue to do business with this company. I love them!"
~ Online Customer
"When the packages arrive it is always neatly and securely packaged."
~ Online Customer
"I love this company I just received my first order everything was better than expected"
~Rhonda
"The colors of the clothing were vibrant, everything was packaged nicely."
~ Claudia in Ogden, UT
"Africa Imports is awesome!"
~ Peter from Perham, MN"I started my online business wanting to help people learn how to use herbs instead of chemicals. Africa Imports has been great for me. "
~ Bridgette from Kings Mountain, NC
"Africa Imports is a great company who has always helped my business out a lot over the years."
~ William from Columbus, OH
"This company is amazing and the quality of the products are the bomb! YES!"
~ Marsha from Eustis, FL

" It makes me feel good that I can get items directly from Africa and for them to be authentic and well-made".
~ Tiffney from Chicago, IL
"The orders arrive promptly and they never disappoint. Love this company."
~ Pamela from Philadelphia, PA