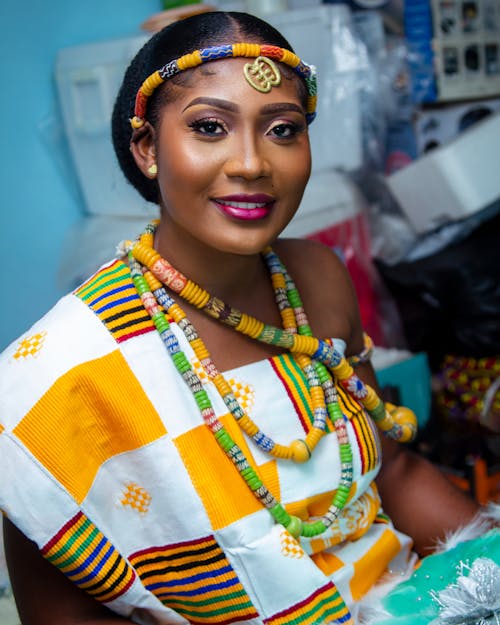 Wedding season is here, with more weddings occurring in June through August than any other time of year. How are weddings celebrated in Africa? What unique traditions can you find in Africa? With so many different countries, cultures, and communities, the traditions are really countless. Here are a few though.
There are more than 1,000 cultures in Africa and each culture has its own wedding and marriage traditions, many of which can trace their origins back hundreds or even thousands of years. In many places in Africa young girls are trained to be good wives from an early age. They may even learn secret codes and secret languages that allow them to talk with other married women without their husbands understanding what is being said.
Depending on which part of Africa you are in, wedding ceremonies can be extremely elaborate, some lasting many days. Often huge ceremonies are held during which many couples are married at the same time. Bright festive colors, song, dance, and music are important elements of many African wedding ceremonies.
Common to all wedding ceremonies is the concept of transitioning between childhood and adulthood. In many African cultures children are encouraged to marry as young as 13 to 15 years of age, as soon as they have reached physical maturity. Wedding days in South Africa feature a bridal procession into the church. A prayer of dedication precedes the wedding ceremony.
After the exchange of vows, a unity candle is lit. The couple will then be pronounced man and wife, and be blessed by the priest. Throughout Africa, The 12 symbols of life important in African culture may be administered as part of the wedding ceremony. These include wine, wheat, pepper, salt, a broom, honey, a spear and a copy of the Bible or the Koran. To mark the start of the newlyweds' life together, the parents of both the bride and groom carry fire from their hearths in their homes to the home of the new couple, where a new fire would be lit.
In the Sudan, the focus is on the groom. He is welcomed to the wedding location with a unique and large decoration called the Umbul-Umbul. Then he is given a garland of flowers by the bride's mother, welcoming him into her family. The mother will also give him a keris – a hidden message encouraging him not to be disheartened while toiling for his family.
One of the most famous rituals found in African wedding traditions is "broom jumping." It involves jumping over a broom to symbolize the couple's new union. While this is considered to be an African wedding tradition, it actually began in America's southern states, where it was thought up by slaves. While their marriages were not recognized legally, many slaves and servants got married and included a broom jump into their ceremony. Creating a truly African wedding will take some detailed research and planning. From Morocco to Johannesburg, the traditions, colors and symbols vary. A truly authentic wedding of Africa requires intricate planning, but will lead to one of the most colorful and memorable ceremonies that you and your friends and family can enjoy. You can find out more about African weddings, plus get some gift or clothing ideas on the Africa Imports web site, or Click Here to go directly to the article.