For Black History Month, here is an easy idea for you and your customers... For Free! We have Free Retail Handouts available. Read on.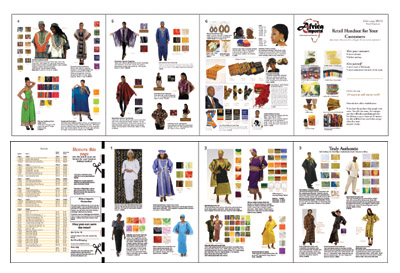 Item X-035 Get Yours Now - Click Here!
Give these to your customers. The more people who see these, the more people will remember you when they want whatever you offer. And a lot more people will want your products in February! Remember to cut off the price list page. That is for you to determine prices. Right now, we are sending three of these for free with any order. If you want more, you can order them for $1.99 for 10 (less than 20¢ each). If that's not good enough, just ask for an extra 10, and we'll send them to you with any order you make between now and 2 weeks from now! Just use Coupon Code 'FEBRUARY'. The code is good online or when you phone in an order. To order yours now online, just add (1) X-035 to the order and the coupon code. The price will change to $0.00 when you check out. Please don't wait! If you have more products on hand for people now, you will sell more. If you give out these free fliers to people now, you will sell more soon too!